Our company's main focus is tool production.
Besides design and manufacture, our capabilities also include, and we pay special attention to, all related services, thus offering product design and technological advice to our customers.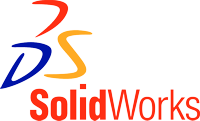 Based on customer wants, we don't only design the production tool, but can also take part in the development of plastic products. Thanks to our continuously updated, state-of-the-art design system (SolidWorks 2018), we offer best-in-class solutions in technological design. If need be, we can provide our customers with the documentation of the parts we have produced, in a digital format.
With decades of experience in the production of injection molding tools under our belt, 90% of our capacity is used in this field.
As for plastic forming tools, we can produce blow molding, vacuum thermoforming, rubber molding, compression molding as well as blanking, piercing and bending tools. More…Tool sizes and weights range from the smallest to 800mm x 1000mm and 2 tons, respectively.
Using our CNC machining centers, as well as wire and sinker EDMs, small and large tool parts can equally be machined with high precision.
Based on our machine capacity we also accept contract work.
Naturally, it is not only complete tools that we produce but also tool parts, devices and electrodes.
Our products are made using quality-controlled materials with quality assurance, all bought from reliable and trusted suppliers. Depending on the design, we use standardized elements in our tool production, and outsource the heat treatment of the tool parts to our trustworthy partners who issue a certificate of compliance of the heat treatment.
If need be, we can have the tool test carried out in the presence of the representative of the customer, upon the handover of the finished tools along with product samples and the necessary test reports. Naturally we provide warranty for all our tools, devices and parts. Warranty conditions are agreed upon with the customer before the design stage, to allow for any special needs in material selection and construction.
We can repair existing tools and produce replacement parts as needed.
We offer repair and maintenance for various types of production tools. Work is done with great expertise and preceded by product inspection and a detailed quotation in every case.